Watercolor on paper,
8.5" x 8.5"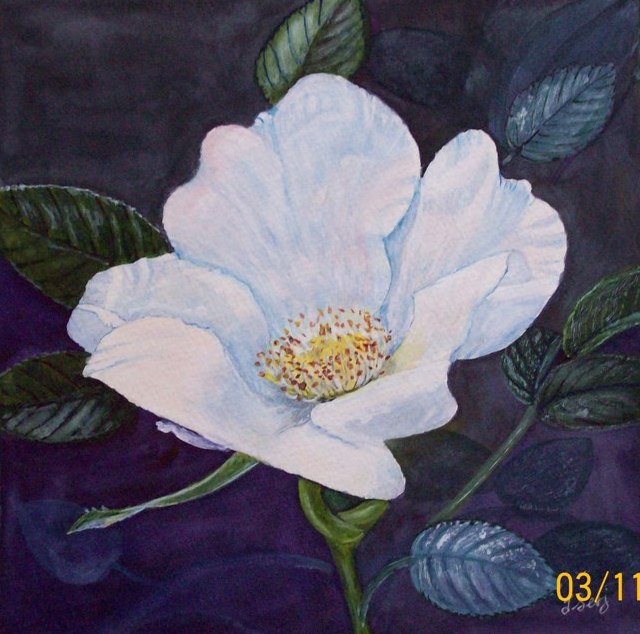 This is a Picture of one White Rose and it's green leaves on a dark backgrownd.
For This beautiful White Rose picture I have used mixed technique: watercolor and acrylic. In my fantasy, I feel and smell tender aroma from this Rose from picture.
Copyright Lily Serj, and LilysWatercolorPaintings 2008-2011