Watercolor on paper,
4.5" x 6.5"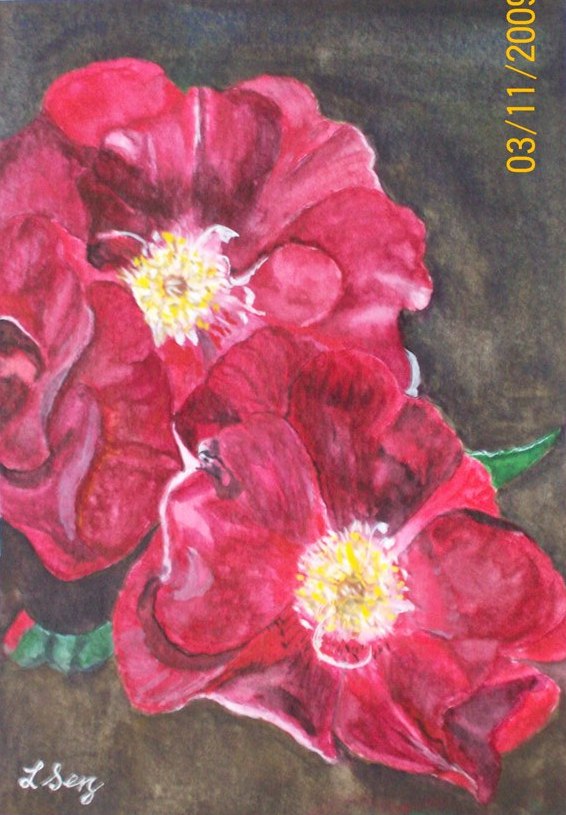 This picture of 2 Oxblood Red Roses is the focus.
Did you see Gypsy's dance? It is fantastic spectacle. Imagine: It's night and a bonfire crackles in a place amid the glade (meadow), and a gypsy girl dances. These Roses remind me of her charming dance.
Copyright Lily Serj, and LilysWatercolorPaintings 2008-2011