Watercolor on paper,
9" x 10"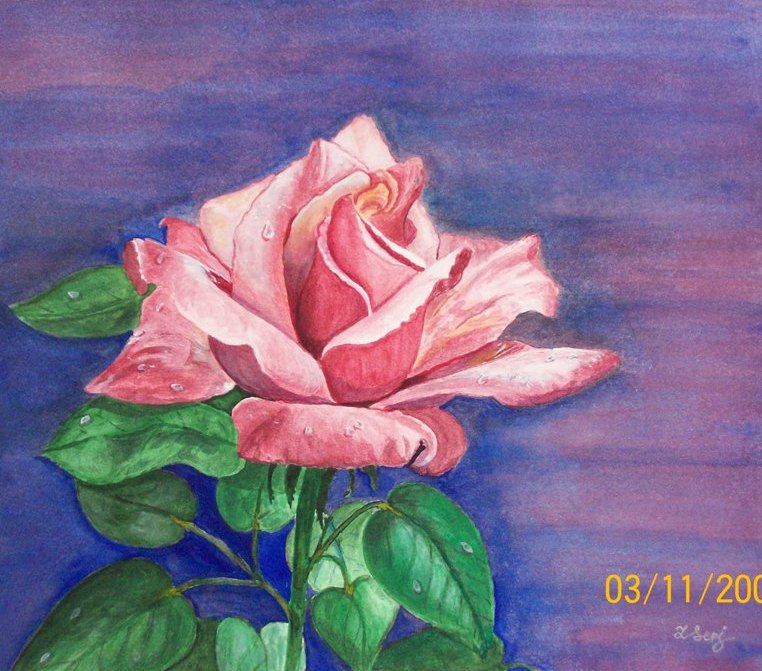 This Dark Pink Rose is for you! Roses are flowers of love. This is My Love for You! I give everybody a gift of Love with this picture.
If you ever wanted a Rose of your own, I give this one for your Home, to warm it with Love.
Plant this gift of love in your home and let it shine for the world to see!
Copyright Lily Serj, and LilysWatercolorPaintings 2008-2011