Watercolor on paper,
8" X 8"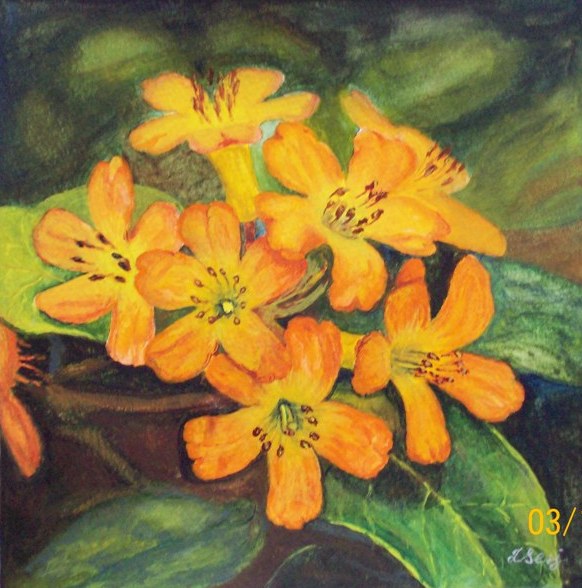 I live in Toronto, Ontario, Canada. I like to keep a look-out for the changing seasons. Every time I am waiting my favorites: Spring and Summer.
My heart fills up with sun light, when I see blossoming trees.
"Kiss and Smile!" What I can say more about this Vireyas Bear Blossom!
Copyright Lily Serj, and LilysWatercolorPaintings 2008-2011