Watercolor on paper,
8.5" x 8.5"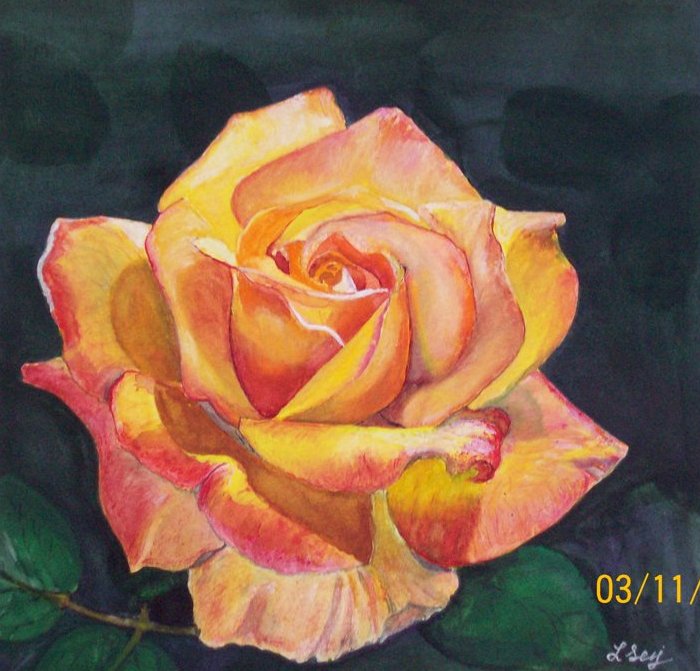 This one Yellow-Pink Rose is the focus of this image.
People compare beautiful women with a blossoming Rose. So much charming and pride in Sheila's Perfume Roses.
Please note the briliant Yellow-Orange in the light, in contrast to the Pink shadows below the upper petals. This Rose has a non-traditional look, and is very unique in it's perfume.
Next time you are buying Roses, remember my Queen of Beauty!
Copyright Lily Serj, and LilysWatercolorPaintings 2008-2011