Watercolor on paper,
9" x 8 1/2"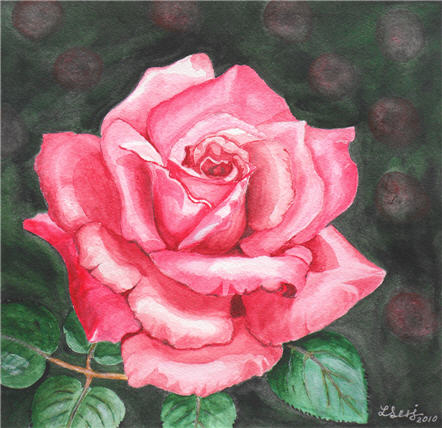 Click to see large copy!
If you love Roses as much as I love Roses, I have a beauty here for you!
This Roses stands out from it's surroundings, but shows it's beautiful green leaves.
You can see the reflection of the lightly overcast sky, off the glistening petals, as it reaches for the suns rays!
Copyright Lily Serj, and LilysWatercolorPaintings 2008-2011