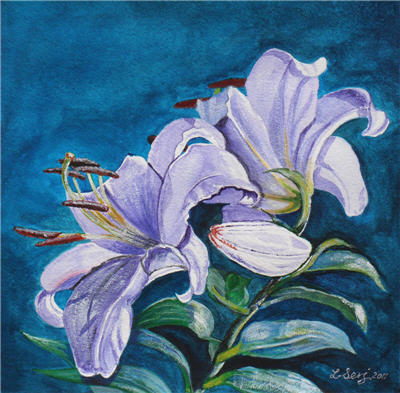 Watercolor on paper,
7 3/4" x 7 7/8"


Two lilies under Moonlight, still on display, sharing their beauty for all to see.
Looking closely, you can still see the soft shadows in the moonlight, as it gently caresses the petals with it's rays, as they reach to enjoy it's light.
One bud remains closed, not yet ready to enjoy the fullness of life.
Copyright Lily Serj, and LilysWatercolorPaintings 2008-2011