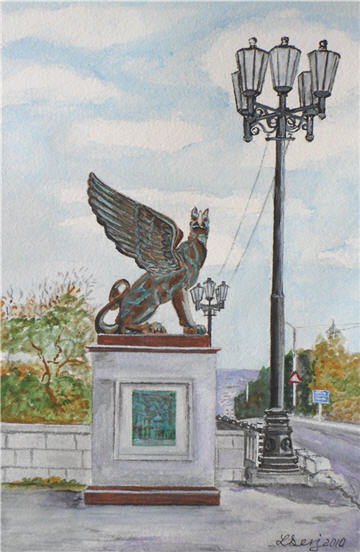 Watercolor on paper,
5 1/2" x 8 1/2"
As you come into my Home town of Kerch, Ukraine, you will see this bronze statue of a Griffin, with the light and 6 lamps on the left and right side of the street.
The Bronze Plaque in the base of the statue depicts a famous area of the city of Kerch, in a significant time past.
The Griffin was a symbol of strength and security, and often used to indicate power and protection, telling travelers who came that they would be safe here.
Copyright Lily Serj, and LilysWatercolorPaintings 2008-2011